Which skateboard to use for pump track ?
Pump track is a fun and sporty place for slide sport enthusiasts, consisting of bumps and sharp turns. We will now explore the different facets of pump track.
What is a pump track ?
Pump track is an exciting and challenging snow sport track that allows riders to have fun while working on their technique. It consists of bumps, banked turns and tight curves that allow for smooth and fluid riding.
The basic concept of pump track is to allow riders (skateboarders, cyclists etc) to generate speed using pumping movements. Instead of pedalling or pushing, riders use their bodies to pump over the bumps and turns of the pump track.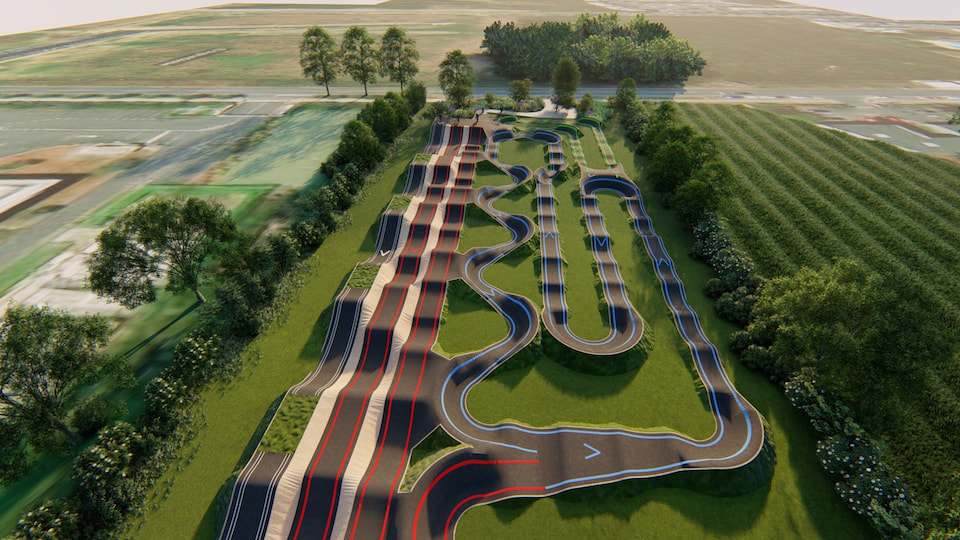 What are the different pump tracks ?
There are several types of pump tracks, each with a different level of difficulty and purpose. You will find curves that are more or less complicated to ride.
Most pump tracks consist of three tracks with three levels of difficulty.
The green track : this is the easiest track, intended for beginners and children. It is generally flat with low bumps and wide, gentle turns. Beginners can learn the basics of pumptrack and easily start practising a sliding sport.
The blue track : this is the intermediate track, a little more difficult than the green track. It has larger and faster bumps, tighter turns and more technical sections. Riders need to have some experience and skill level to ride it.
The red track  : this is the most difficult track and is intended for experienced and advanced riders. It is faster, more technical and has higher and more technical bumps. Riders need to have good control of their board, a lot of experience and a high level of skill to ride it.
Riders can choose the type of track that best suits their level and riding preferences.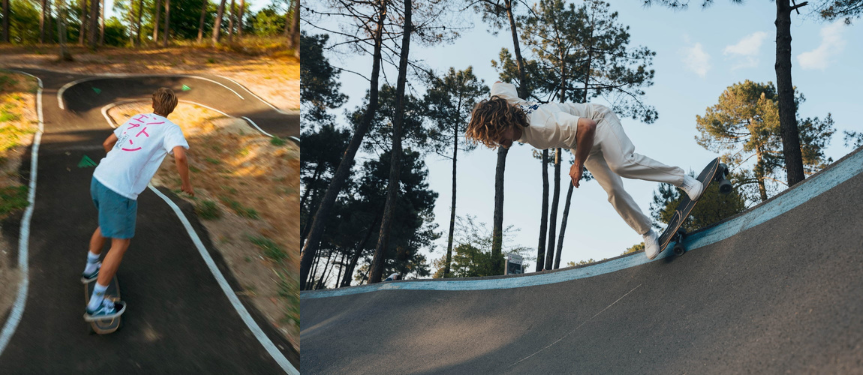 What type of skateboard to use in pump track ?
Our Carver Surfskates are perfectly suited for pumptrack because of their manoeuvrability and their ability to mimic the feel of surfing thanks to the latest truck technology. Indeed, pumptrack reproduces the feeling of a wave, which is the ideal place to use our Carvers.
We have three types of trucks, for different practices and expectations: the C7 truck (patented), the CX truck and the C5 truck.
The ideal size of surfboard for pumptrack depends largely on the rider's personal preference, level and size. However, there are some characteristics to consider when choosing the ideal size of surfskate for a pumptrack.
Smaller surfboards (under 30 inches) are more maneuverable and better suited to smaller riders or experienced riders looking for responsiveness and tight turns. See out range of Carver under 30 inches here.
In general, medium-sized surfskates (about 30 to 32 inches) are best suited for pumptrack. They offer a good combination of manoeuvrability and stability, allowing riders to make fast turns and control their speed on the track. They are recommended for beginners.
Longer surfskates (over 32 inches) are more stable and better suited to taller riders or experienced riders looking to reach higher speeds, the length of the board as well as its width will allow for more stability and therefore a greater possibility of speed.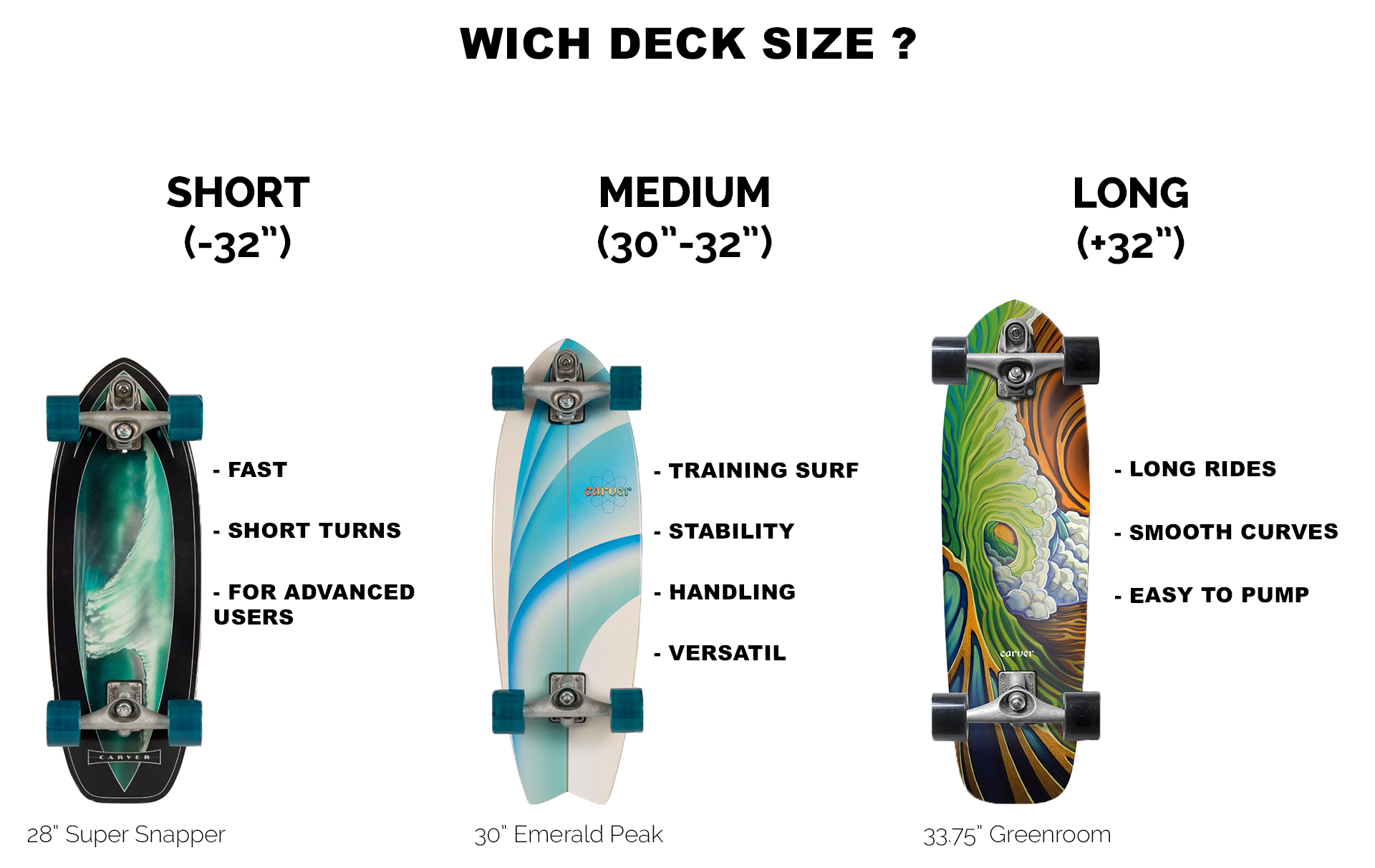 In addition to size, it is important to consider the width and shape of the board. Concave boards are generally more suitable for pump track because they offer better handling and stability, and allow for tighter, more radical turns. A large concave on a board will offer the rider considerable foot support on the board.
The width of the board should be large enough to allow for good stability and weight distribution.
In the end, the choice of a pumptrack board size depends on the rider's personal preference and ability.
Riders should try out different models and sizes of surfskates to find the one that best suits their riding style and expectations.
Discover the triton range of surfskates, a range of CX mounted surfskates ideal for pump track riding.